What we do ~ _
We develop desktop, mobile, and web applications.
Blockchains, smart contracts, and decentralized applications.
We offer security penetration testing, systems administration, and consulting.
Decentralized and encrypted services in the cloud or on your premises.
We provide 100% anonymous VPN and encrypted video conference services.
Privacy software tools and specialized web hosting services.
We do software programming and coding utilizing a variety of languages and frameworks.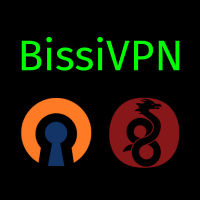 =BissiVPN=
OPENVPN® and WireGuard®
Programming
C, Python, PHP, Java, Rust, etc.
Web Hosting
NGINX, Apache, and LiteSpeed
Decentralized software tools and services we provide and recommend
BissiVPN
California, Texas, New Jersey,
Toronto, London, Frankfurt, Tokyo, Mumbai, Sydney, Singapore
We have implemented this VPN service to help avoid the so many mass-surveillance programs. Join our small community today. Learn, enjoy, and have fun!
Bissi Researcher
A VPN alone cannot give you a complete internet privacy; Nevertheless, the road to internet privacy begins with a good anonimous VPN...
Emil Web Developer
नमस्ते। In my profession, having a network of good, reliable, and anonimous WireGuard endpoints is a must! The more the merrier. सुरक्षित हों।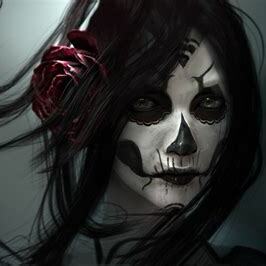 Sohini Penetration Tester
Technologies
Only

Monthly Package Plans
Pay 5 months for any package and get 1 extra month for FREE
SINGLE
Nov 29, 2021 ≈ $2.34 / month
0.01 / m
OPENVPN

or

WireGuard
Choice of

1

location
BASIC
Nov 29, 2021 ≈ $11.72 / month
0.05 / m
OPENVPN

or

WireGuard
All

10

locations
PRO
Nov 29, 2021 ≈ $16.41 / month
0.07 / m
OPENVPN

and

WireGuard
All

10

locations

x2
Where is the FAQ section? -- Coming as soon as we get a few actual questions to work with. In the mean time don't be shy to ask your questions using the anonimous contact form or directly by email. Thank you.
Contact Us
Meet the Team
Our boss is the the customer. Client confidentiality and privacy is our top priority.
We are Recruiting and Hiring
Join our Team
Team Overall Skills
Programming
Frontend

Backend

Smart Contracts

Blockchains
Other
Systems Administration

Penetration Testing

Deployment & Hosting

Confidentiality & Consulting
Select Desired Location
| | |
| --- | --- |
| California | Frankfurt |
| Texas | Tokyo |
| New Jersey | Mumbai |
| Toronto | Sydney |
| London | Singapore |
Select location to continue
Select Preferred Technology
Select technology to continue
Reset Password
If you have registered an email on your profile section we can send you a password reset link.